Email account setup for iPhone
Follow these step-by-step instructions to set up your email account on your iPhone:
NOTE: If the email account you are about to set up on your device has already been set up on your device, you should first remove the existing account.
Many Mail apps will automatically configure the details when you simply provide your email address and password. If that is not the case for the mail app that you are using, then those details are also provided below.
1. Go to Settings from your iPhone's home screen: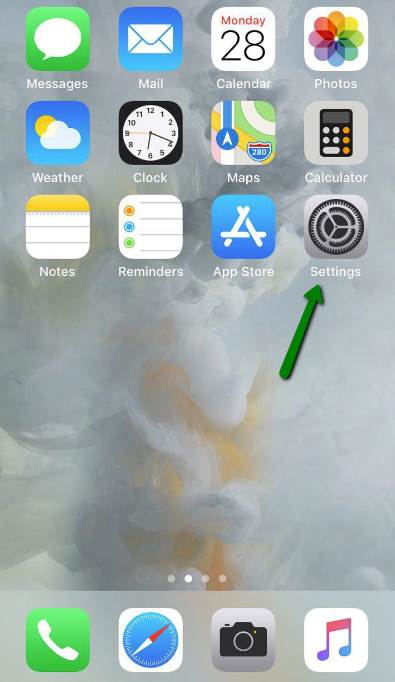 2. Choose Accounts & Passwords and click Add Account: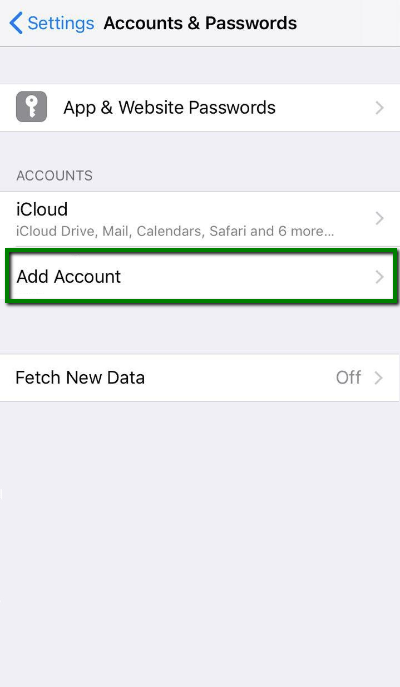 3. Choose Other from the list that appears: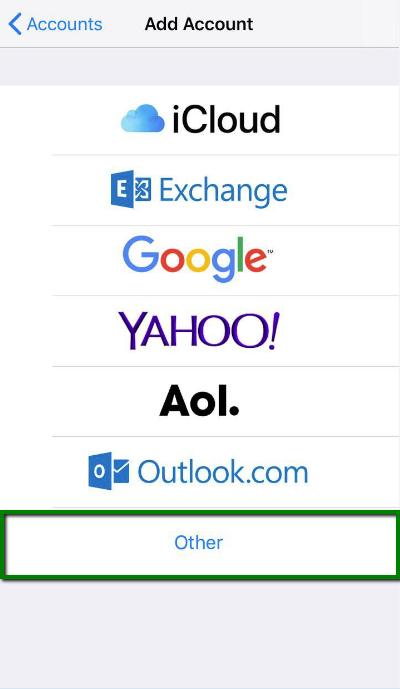 4. Select Add Mail Account and enter the following records:
Name – your name (will appear as sender's name)
Email – your full Private Email address
Password – the password for this email address
Description – lets you specify any description (we suggest you use your email address)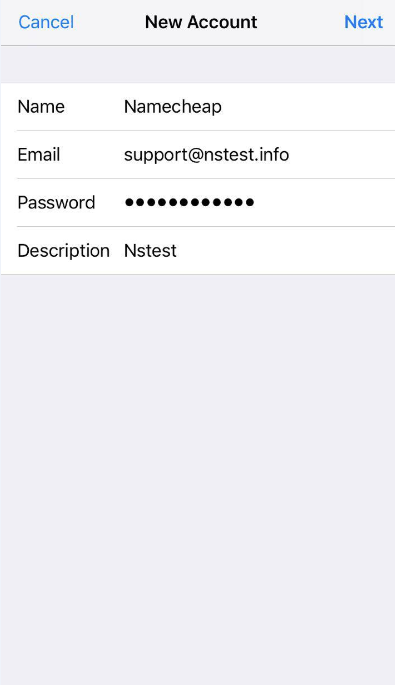 Click Next.
5. Select IMAP as the protocol type. Your selection will be highlighted blue.
6. Provide the following settings
Name, Email and Description: should have been already filled in
Host name: mail.privateemail.com
User Name: [your email address]
Password: [password for your email account]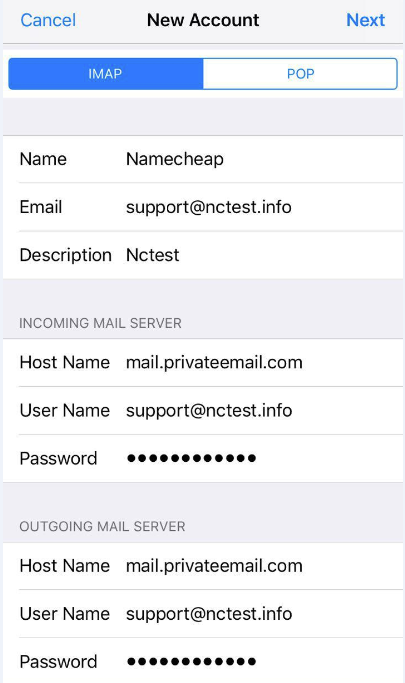 Click Next.
7. You can enable both of the following services but you really only need to enable "Mail":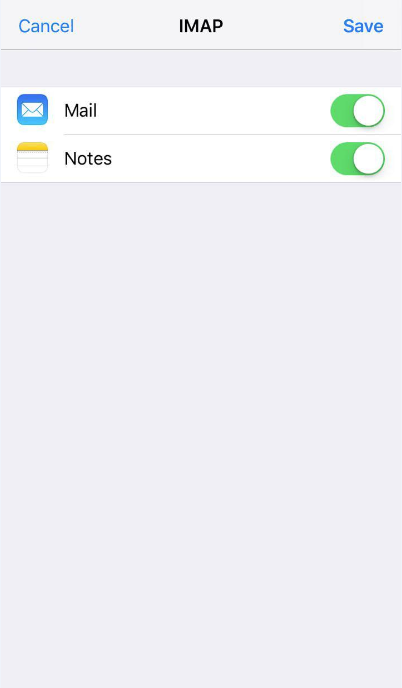 Click Save and wait while the system completes the necessary checks.
8. When the checks are done, you'll be redirected to the Accounts & Passwords screen. Choose your newly created account there: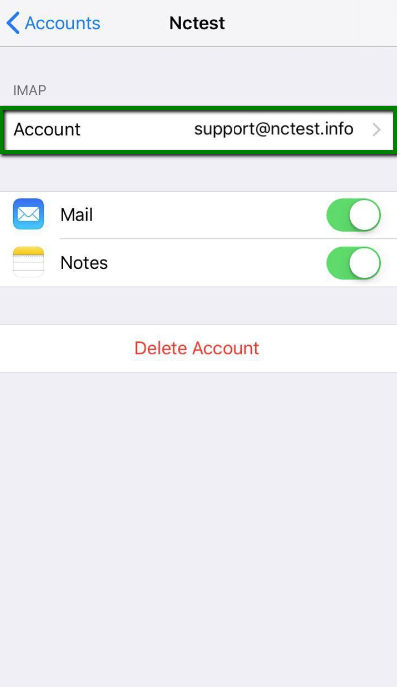 9. Scroll down and select Advanced: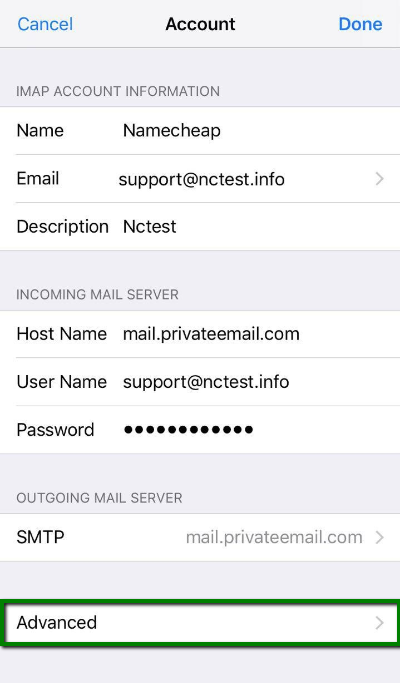 10. Here you can select additional settings for IMAP. Use port 993 (with SSL).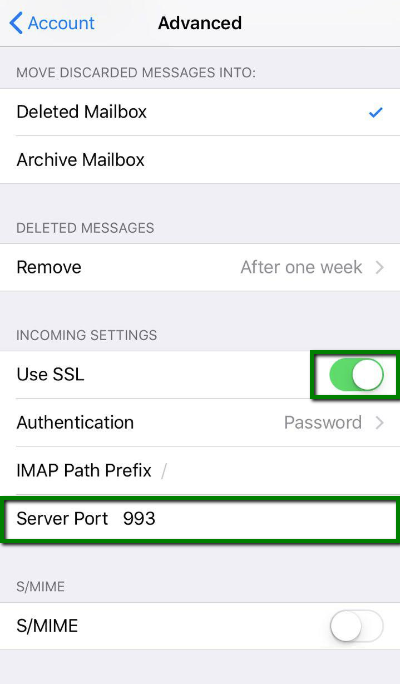 11. In order to set up additional settings for outgoing server, return to the previous menu and then pressing on the hostname of the server in the Outgoing Mail Server section. Then, from the list of servers, press on the Primary Server: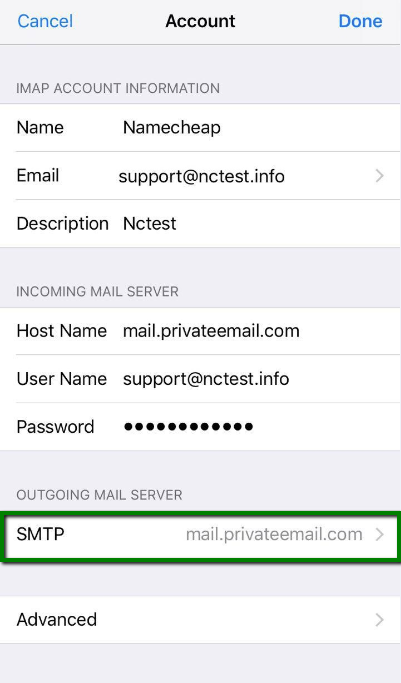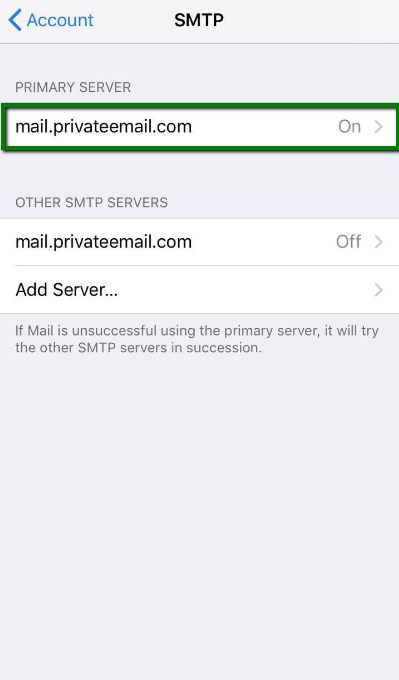 12. For Outgoing Server (SMTP), select port 465 (with SSL):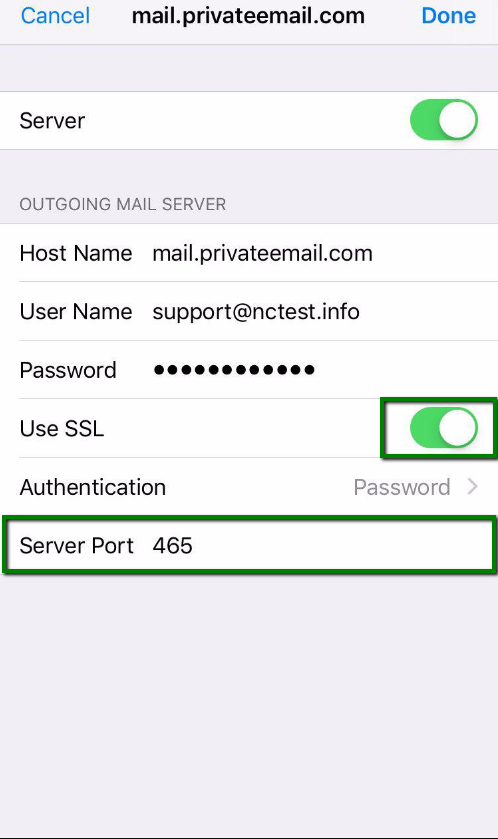 Once the settings are verified, your account will be active and ready to use. To test your new email account, go to Mail and try sending and receiving emails.
That's it!